Project 99
Project 99 is a performance event that took place on the four Saturdays before Christmas 2004.
Two art groups (doTb and AAS) competed to sell the most artists' multiples from the back of ice cream vans. Each team selected 9 works, and 99 copies of each multiple were made. All items were priced at 99p, and made by professional artists.
The performances took place at Ikon, Brindleyplace, Birmingham every weekend, as well as other locations around Birmingham:
The Mailbox - 27th November
Craft Market, Lower New Street - 4th December
The Custard Factory - 11th December
mac, Cannon Hill Park - 18th December
With this project we aim to bring small, accessible artworks to audiences who may not be familiar with contemporary art. The price (99p) refers to the convention of ending prices with 99 (pounds or pence) to encourage people to buy. However, the use of ice cream vans recalls the childhood desire for "a 99" being something extra to the usual. An ice cream van in winter is also unexpected, and starts us thinking about things in new ways.
Art can be fun and desirable like ice-cream, but the project also suggests that it is marketed as much as any other product. By highlighting the relationship between art and consumption, we hope to encourage people to question consumer culture. This event shows that art can be cheap, sweet and disposable, but still thought provoking.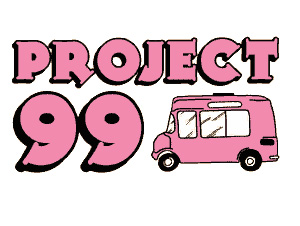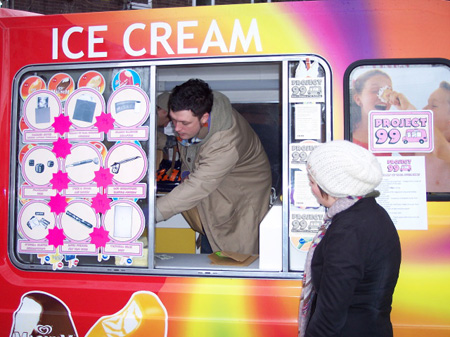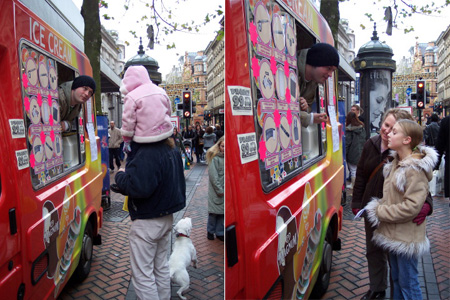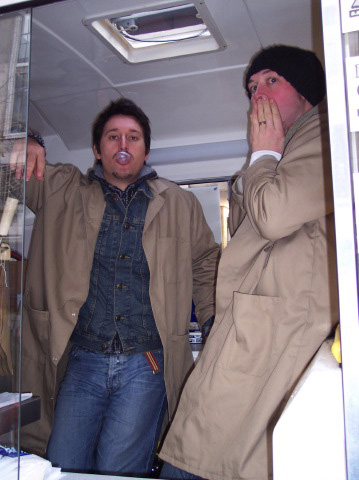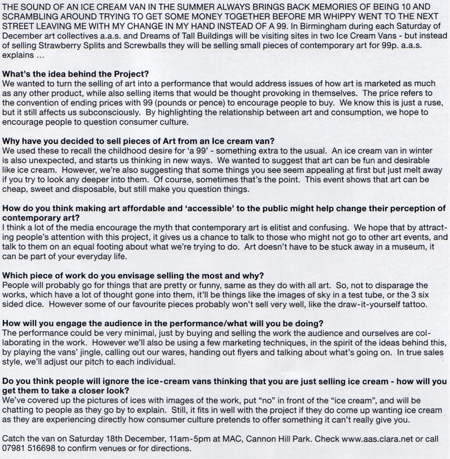 Projects index