Soundnetwork @ futuresonic 07
For this piece we sent an extract from a 15 minute piece called "Rope parts I,II,III" a collaboration between doTb and the award winning trumpet player Arve Henriksen from Supersilent. 34 pieces have been chosen to represent the diversity and breadth of current practice in the fields of sound art and experimental music.
The piece was played in a cubicle at Victoria bathes in Manchester from Friday 11th May till Sunday 13th May 2007.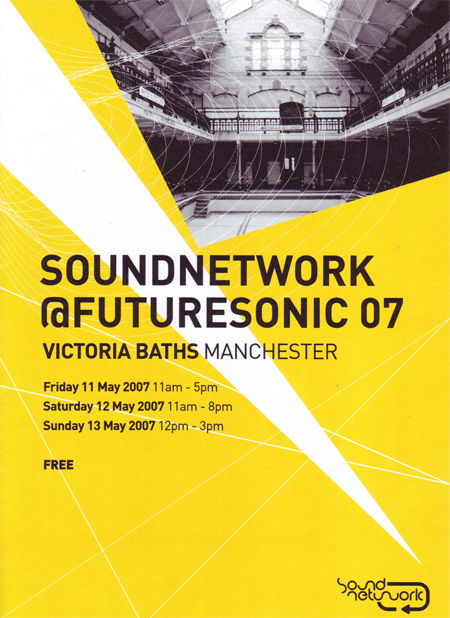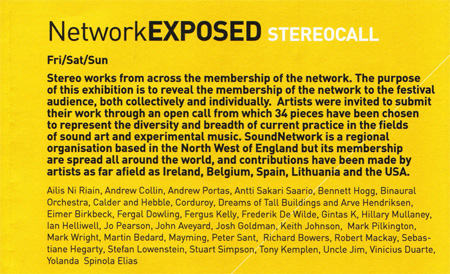 Projects index