Taking down of architecture
Taking down of architecture from the show "Another kind of play".
dotb where commissioned by the MAC (Midland Art Centre) to write a score to an archive film edited together by Film Ficciones who is filmmaker/photographer Scott Johnston and Animation artist Babis Alexiedis, it was to celebrate closing and the rebuilding of the MAC, Archive footage of the MAC from over the past 40 years was found and donated including a documentary made by the BBC of it's building and opening.
doTb gathered together an archive of slides and photo's from all the shows and theater productions and then these were manipulated and reduced to grayscale abstract images of various shapes (Hexagon, Pentagon, Square,Triangle, parallel lines and single Line) and then placed into a software that takes pictures and allows you to manipulate these into sound, the out come of these original slides dictated the musical bed and structure of the piece, also as the show was to for us to with the death of utopian 1960's architecture, the MAC's main theater space was a Hexagon we wanted to strip back from this shape loosing a side each time until we where left with a horizontal line, for us this would symbolize the taking down of the architecture back to the foundations a horizontal line a flatline, almost waiting to have it's structure it's heart restarted. we also used a dice as each of the sides correspond with the shapes we where using, the outcome of the dice throwing became the score for the last part of the piece, it was then mapped out over an home made music box which had a two and a half octave range, a hole clipper was used to cut out holes this produced the score and also dictated how the end section would be played.
The show took place at the Midlands Art Centre March 19th 2008.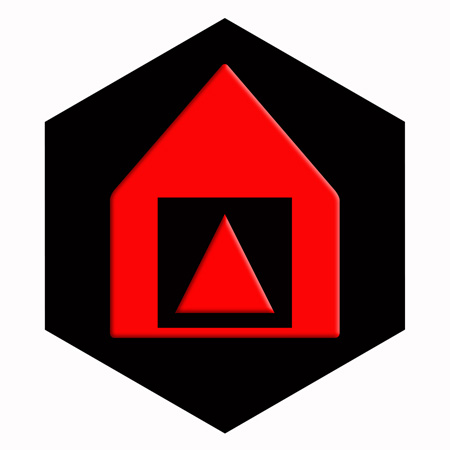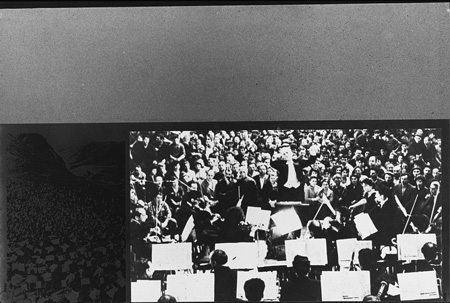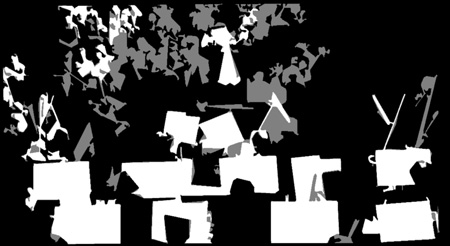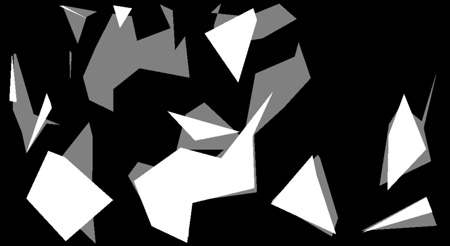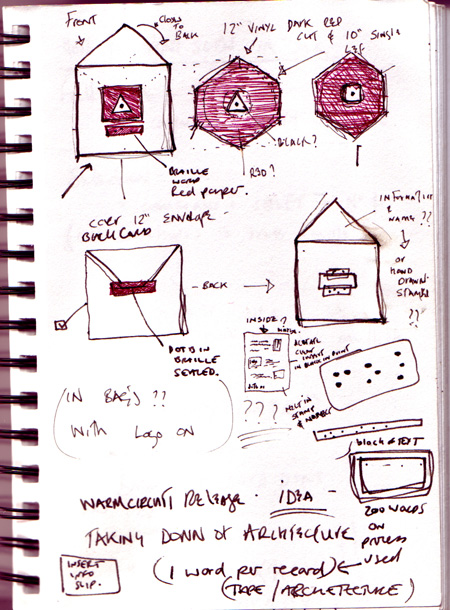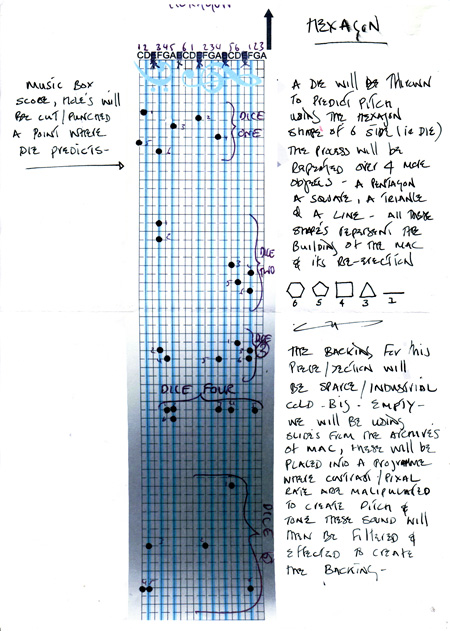 Projects index